I am a Ph.D. scientist with a passion for scientific communication and incredible scientific curiosity. For 17 years, I served as the Editor of Science Signaling, a multidisciplinary scientific journal about all aspects of molecular, cellular, and organismal regulation.
I hold a B.S. in Zoology from the University of Maryland, College Park, and a Ph.D. in Pharmacology and Experimental Therapeutics from the University of Maryland Medical School. I worked for 7 years as a researcher studying cellular trafficking and function of lysosomal membrane proteins and serving as an instructor at Johns Hopkins University in the Department of Biology.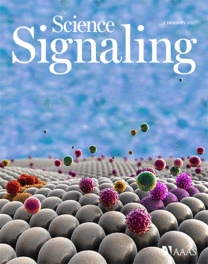 I joined the American Association for the Advancement of Science (AAAS) in January 2000 as an Associate Editor for Science's STKE and was quickly promoted to Managing Editor in the spring of 2000 and to then Editor in 2006 in preparation of the re-titling of the journal to Science Signaling in 2008. In 2017, I stepped down as the Editor of Science Signaling to start Bioserendipity, LLC. My scientific expertise spans basic research to translational medicine. Links to content that I have authored and videos that I have made for AAAS are provided below along with my CV, which has the details of my professional experience and education.
More Details
Content by Nancy R. Gough in Science or Science Signaling
Research and content by Nancy R. Gough in PubMed
1-minute snippet from "Demystifying the Review Process," created and presented by Nancy R. Gough for the AAAS Career Development site